Professional Insurance Shoppers Working For YOU

Car insurance, tenant insurance, house insurance, business insurance: we all buy insurance, and hope that we will never, ever have to use it. But what if you do need it? If you have that dreaded car accident, if your teenager unintentionally starts a fire while cooking for his friends, if you come home from work one night to a basement full of water… do you have an insurance professional that y

Services

Farm Insurance
Automobile Insurance
Condominium Insurance
Home-Based Business Insurance
Store and Office Package Insurance

Products

Business Insurance
Homeowners Insurance
Boat Insurance
Classic and Antique Car Insurance
Life Insurance

Brands

Aviva
Economical Mutual
Gore Mutual
Grenville Mutual
Portage Mutual

Get Directions

Head Office

10 Beckwith Street North

Smiths Falls, ON K7A 2B1

tel: (613) 283-1486

Get Directions

×
Meet the Owner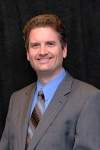 Robbie & Cathy Wood
Since 1965
Robbie entered the insurance business in the summer of 1987, and has been involved with the accounting, IT, and management. He and his wife Cathy officially purchased the business from Robbie's Dad, Bill Wood, in 2009. Contact us for a quote today.
Reviewed by FS Local
3 Reasons to Choose W.J. Wood Brokers Ltd.
1)
Offering a complete range of personal insurance products.
2)
As brokers, W.J. Wood acts as your 'personal shopper' for insurance.
3)
A family run business since 1965.