EASL Transportation Consultants, Inc.
Calgary Traffic & Transportation Engineering Consulting

Located in the business district of downtown Calgary, Alberta, EASL Transportation Consultants, Inc. is an engineering consulting firm specialized in providing traffic and transportation engineering and related planning and design services to both public and private sectors in Alberta and Western Canada. The founding principals of EASL have 50 years of combined professional career experience.

Services

Traffic Impact Assessments
Traffic Signal Design
Traffic Accommodation Strategy / TMP
Parking Studies, Planning and Design
Access Management and Circulation

Get Directions

Downtown Calgary

840 6 Avenue SW, Suite 300

Calgary, AB T2P 3E5

tel: (403) 930-1928

fax: (403) 265-3783

Get Directions

×
Meet the Owner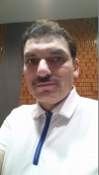 Emad Alsaidi and Steven Liu
Since 2013
Dr. Emad Alsaidi has over 20 years of experience in Traffic and Transportation Engineering in the US and Canada. Mr. Steven Liu is a licensed Professional Engineer (P.Eng.) registered in Alberta and Ontario, and USA States of California and Oregon.
Reviewed by FS Local
3 Reasons to Choose EASL Transportation Consultants
1)
Over a combined 50 years of high-level traffic and transportation engineering experience.
2)
Technical expertise in traffic engineering project design plus transportation planning and studies.
3)
Committed to cost-effective projects with fast turnaround.